Dominique Jamet, journalist, essayist, and sharp lampooner, wrote a first autobiographical book "A little Parisian" published by Flammarion and successfully adapted for TV.

Gilbert Lascault is an eminent professor of philosophy at Paris Sorbonne University.(Paris 1)
He is a writer and an art reviewer. He wrote monographs (Max Ernst, Botero, Christina Jaccard, Malaval ) as well as different essays on aesthetics, and novels. A collective book is devoted to his work.
He participates to France Culture's broadcast.
Art critic and senior reporter since 1987, Françoise Monin has signed in Beaux-Arts, Cimaise, Connaissance des Arts, L'Express, the Gazette of the Hotel Drouot, etc. Editor-in-chief of Muséart from 1997 to 2000, since 2009 she is editor-in-chief of Artension. An art historian, she is preparing a thesis (Paris I-Sorbonne). She has taught at the FEMIS, the University Paris X, the ICART and the University of Angers.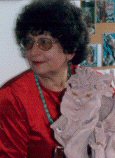 Jeannine Rivais is a former professor. Right from the beginning, she was interested in poetry, plastic arts and literature.
From 1985 to 1992, she contributed to "Cahiers de la Peinture" and other papers such as Intelligentsia, Ideart, Femmes Artistes International, La Critique Parisienne.From1993 on, she deliberately turned to papers akin to Outsiders, such as Association of François Ozenda's Friends, Gazogène, de l'Autre Coté du Mur.
She wrote texts for miscellaneous museums and exhibitions catalogues, and she carries out her own research: -earthen books- called the "Impossible Wizard's Book of Spells".
Véronique Lacroix is Head of Plastic Arts projects in General Council shall of Puy-de-Dôme.